You've surely heard your friends talk about protective crystals or seen them trending on social media. These sparkling rocks not only attract us because of their unique colors and glow that seem to mesmerize us, but they also seem to communicate something to us through their beauty. Although few know about their origins and meanings, what we often wonder is whether they really work.
What are protective crystals, and how are they used?
Protective crystals have been used for centuries as holistic amulets. They are considered a source of wellness, protection, energy, and health because of their direct connection to the earth.
Crystals have also been used as decoration in many cultures, but their primary use has always been for healing and care through energy-stabilizing vibrations, Energy Muse explains.
Crystals are divided into groups depending on their effect, their way of acting on your body, and how you perceive them.
The best way to use crystals is to connect with them mentally through meditation and deposit your wishes and positive energies into them.
Although doing this may seem a bit strange, and although there is no scientific evidence of the positive effect of crystals, it is believed that the placebo effect is much more powerful.
Protective crystals are a good tool to add to your meditation and yoga routine and give that extra touch to your life!
Types of crystals and how to choose them
When getting into the world of crystals and protective stones, the first thing you should do is to identify what you need, as not all of them have the same function.
The next step is to think about where and how you want to use them. If what you want is harmony in your home, certain crystals work better as pieces on a table; if you prefer to wear them as jewelry, there are other smaller ones and even just carry them with you in a purse.
Protective crystals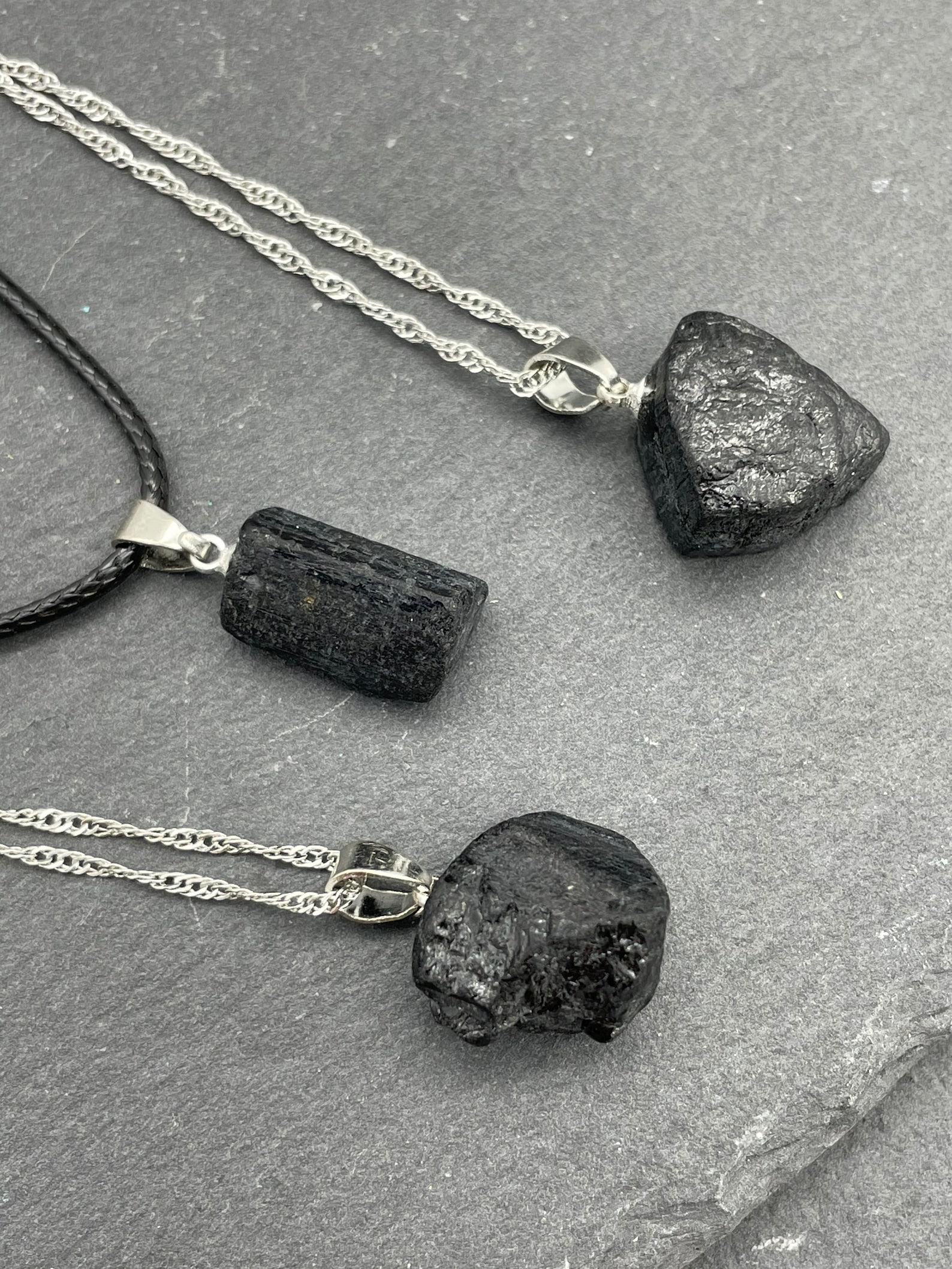 Black Tourmaline
This crystal blocks and absorbs negative energies. Its vibrations are also said to protect against energies and electromagnetic waves emitted by electronic devices. Use it in your home or carry it in your pocket.
Amethyst
The crystal of peace helps to calm energies and relax stress and anxiety. Use it in your bedroom.
Crystals for love
Rose Quartz
Known as the crystal of love, it draws out bad energies and fills you with love for others and yourself. Wear it with you or as jewelry.
Red Coral
Also called the stone of joy and self-confidence, red coral helps bring peace and dispel bad energies brought by envy and jealousy. Wear it as jewelry.
Prosperity crystals
Citrine
Attracts abundance and prosperity while giving you clarity when making decisions.
Pyrite
It is the crystal that attracts the flow of good energies in the professional and economic aspects of your life. Always carry it with you or keep it close to your work area.